​
This page documents the changes to the UC Libraries Advisory Structure over time, from 1998 to present day. While some of these groups are no longer active, key documents and descriptions about the groups have been retained for historical context.
Learn more about the active groups and current UCLAS advisory structure.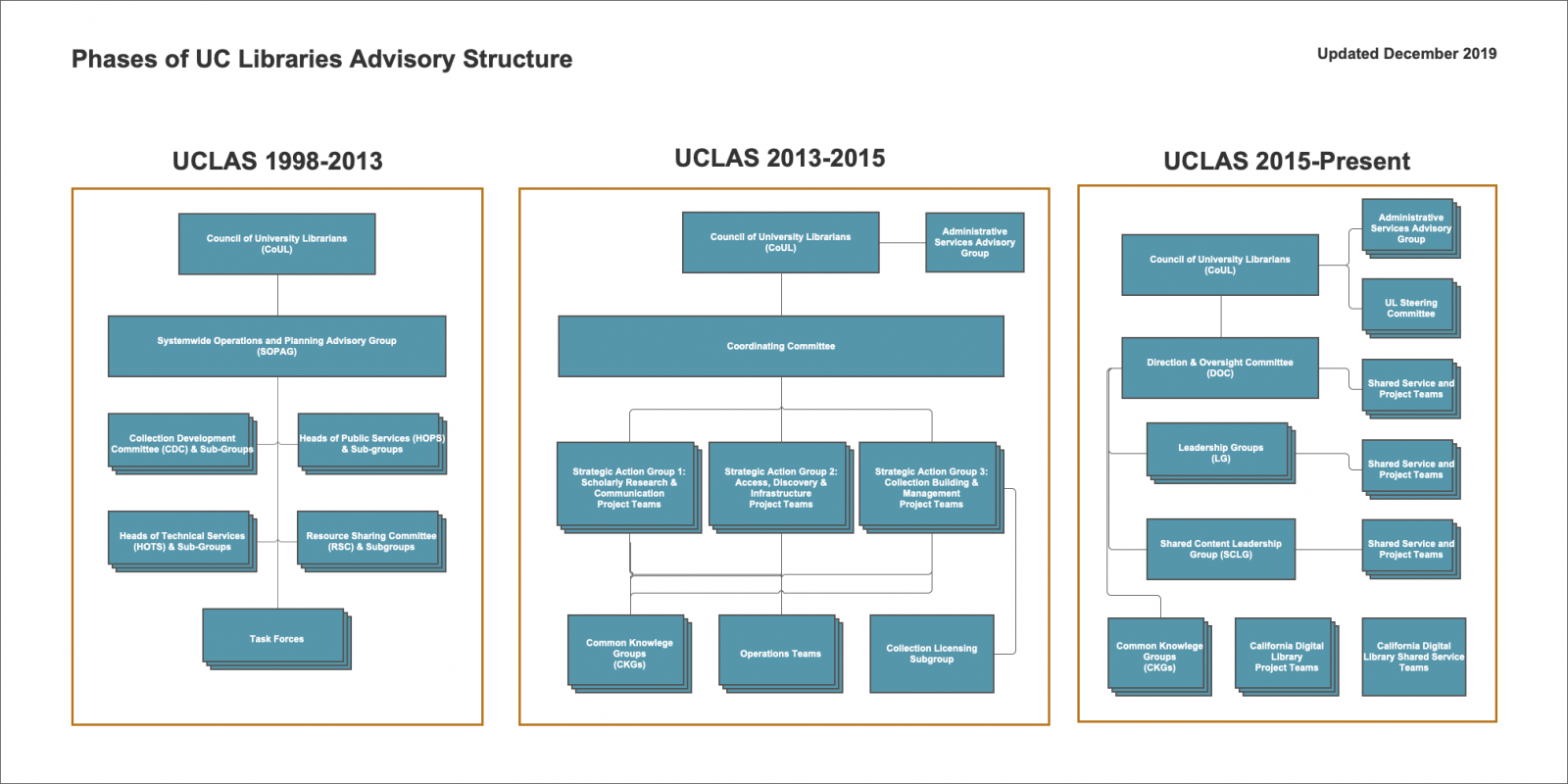 View full UCLAS phases chart.
UCLAS Phase 1, Active 1998-2013
Historical Organizational Documents
Charter: Original University Librarian Advisory Structure
Organizational Chart: Component of the Planning & Consultative Structure of UC Libraries
Groups from UCLAS Phase 1
UCLAS Phase 2, Active 2013-2015
Detailed Organizational Chart
University of California Libraries Advisory Structure
Groups from UCLAS Phase 2
UCLAS Phase 3, Active 2015-Present
Detailed Organizational Chart
UC Libraries Advisory Structure Organization Chart
Groups from UCLAS Phase 3
UCLAS Affiliates

California Digital Library Shared Service Teams